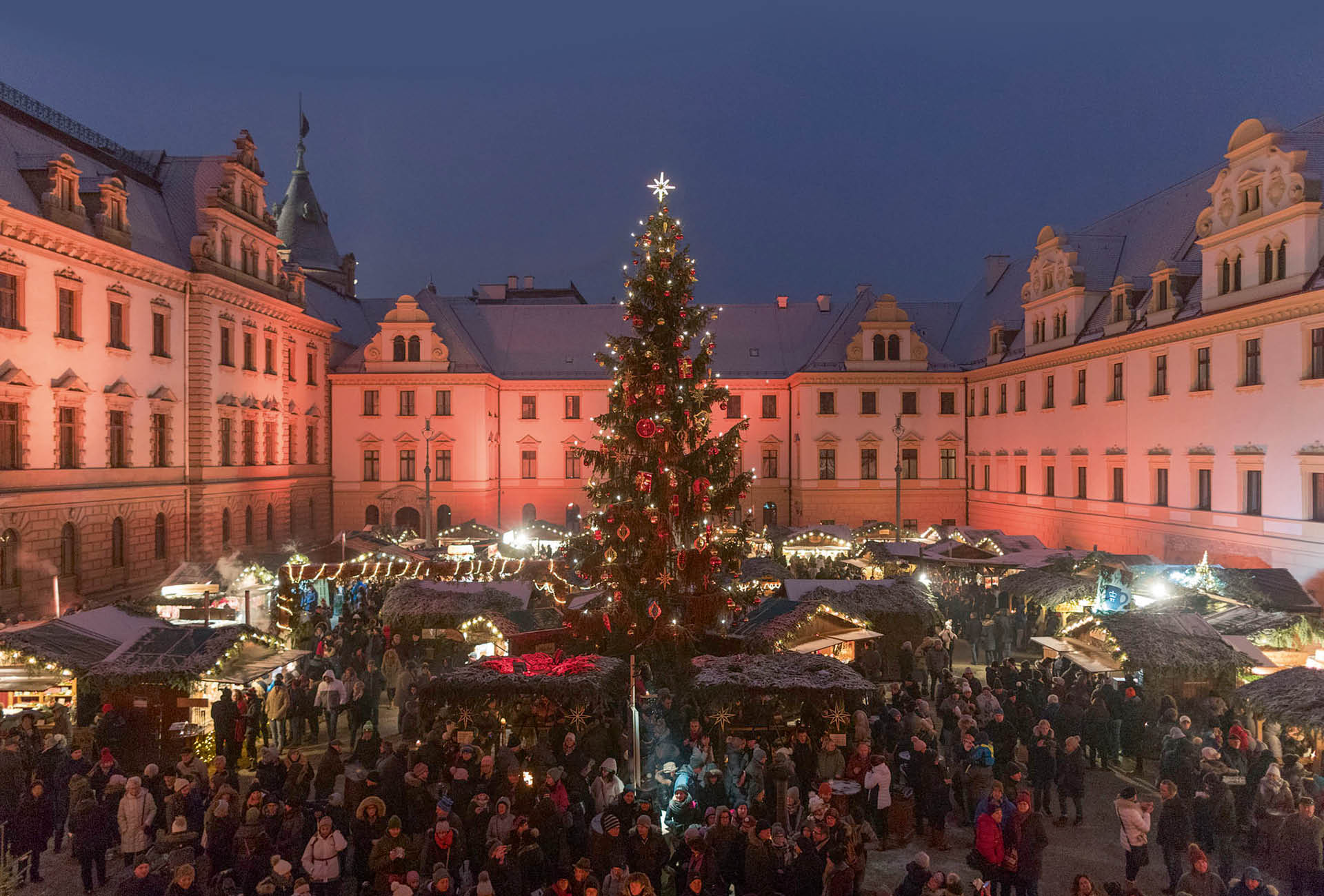 Romantic Christmas Market with traditional artisans at the "Thurn und Taxis Castle" in Regensburg
Dear Visitors of the 'Romantic Christmas Market with traditional artisans at the Thurn and Taxis Castle' in Regensburg!
We hoped and worked hard to open the "Romantic Christmas Market at Thurn and Taxis Castle" as soon as the November- Lockdown is over. On the one hand we have developed a complex, supervised by the "Deutsches Beratungszentrum für Hygiene" Security and Hygene concept and on the other hand we organized a detailed online ticketing system. These are only examples of the basis we created to host an overall safe Christmas market. Last Wednesday the chancellor and state governments decided on the extension of the lockdown until December 20th. Therefor our solid basis for a safe market has lapsed.
We don't have an official, legally binding prohibition of the Christmas market by the city government of Regensburg yet, but with a certainty of almost 100% we act on the assumption that due to the decisions made by German and Bavarian state government, the opening of our Market will be prohibited. As soon as we have written proof, we'll communicate all measurements in the media, on our website and on Social Media.
We also closed our online ticketing shop. How you can return already purchased tickets and get refunds will be communicated as soon as we have the official statement of the city! We ask you to be a little more patient with us!
At the end of the day, life will continue and this crisis will one day be over.
And who knows: Maybe new opportunities and chances rise in the future. We continue our work with optimism and maybe will surprise you with new projects soon!
Stay safe and healthy!
There are no news items for this period.
Ratings of our visitors:
Just beautiful! Fantastic ambience! I always enjoy coming here!
A very nice medieval Christmas market. In the evening the atmosphere is the most beautiful!
A very nice Christmas market in the castle courtyard! There are many stalls and it is great prepared. However, I personally think that the entry fee is a bit too high. But once a year, you can already go!
This Christmas market is really romantic and a bit different than the usual markets. It is also very well secured. You just feel good. But it costs entry fee. The value for money is right. In general, Regensburg is a great city. Always worth a visit.
(Based on Google ratings)