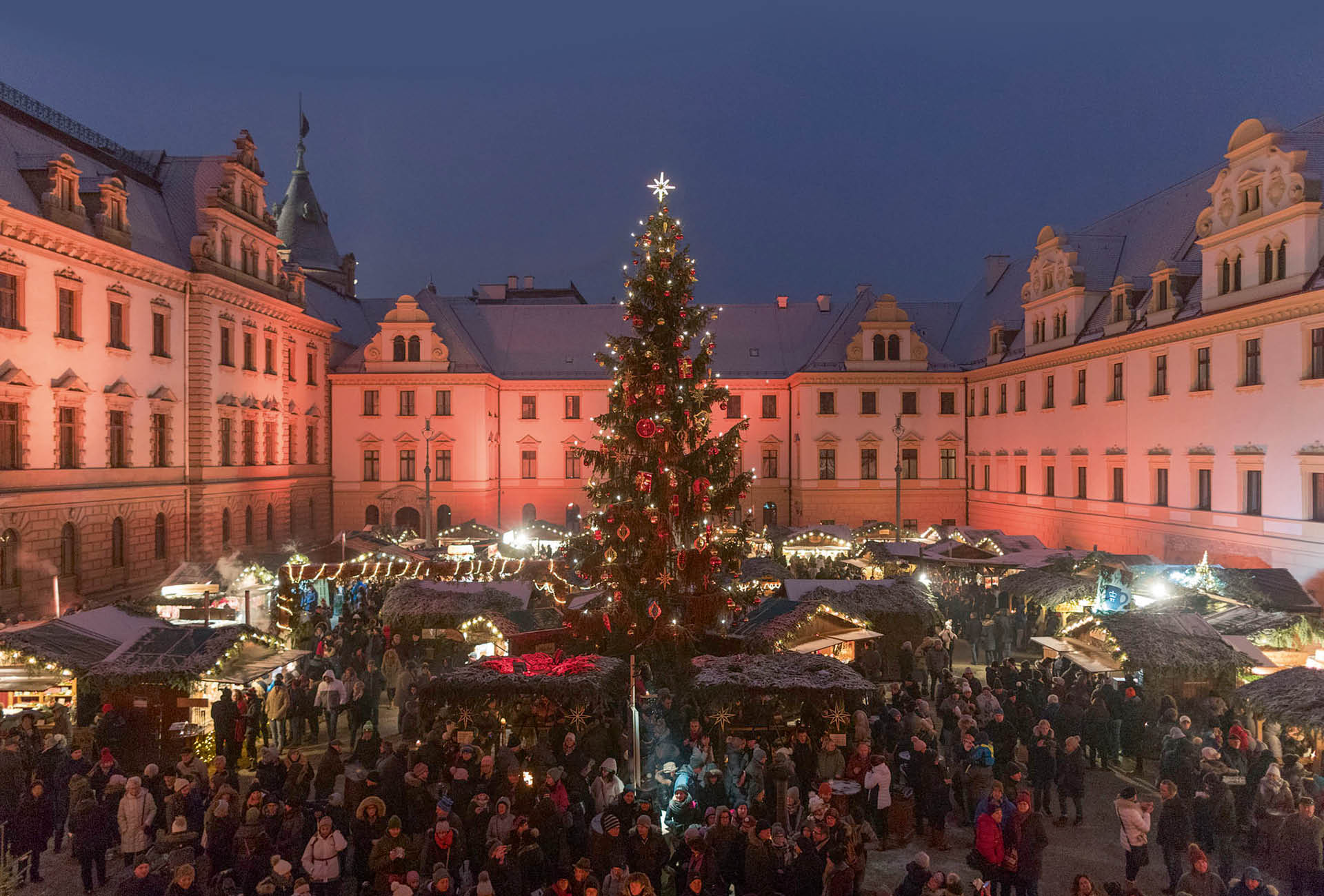 Opening hours:
19th November - 23rd December 2021
Closed: 21st November (Sunday of commemoration of the dead)

Monday - Thursday 15-22 o'clock
Friday & Saturday 12-23 o'clock
Sunday 12-22 o'clock
Dear friends of the "Romantic Christmas Market at the Thurn und Taxis Castle"in Regensburg!
We hope you had a good start and successful first weeks of 2021!
We've been productive between the years and moved our office to a new location! Due to the move and the pandemic situation, which forces us to change working hours, we only have a restricted reachability via phone. For any matters please contact us via Mail (info@vs-regensburg.de)
We regret not to be able to open our famous market this past season. In the meantime various vaccines for the Covid-19 virus had been developed and we estimate a more relaxing situation by the end of summer. We act on the assumption that big events are allowed to happen by autumn without too many harsh restrictions.
Therefore, we work motivated and productive on the preparations for the "Romantic Christmas Market at the Thurn und Taxis Castle" 2021! All information regarding the market you can find on our homepage and social media channels!
We are delighted to meet you again soon! Until then: Stay healthy and safe!
There are no news items for this period.
Ratings of our visitors:
Just beautiful! Fantastic ambience! I always enjoy coming here!
A very nice medieval Christmas market. In the evening the atmosphere is the most beautiful!
A very nice Christmas market in the castle courtyard! There are many stalls and it is great prepared. However, I personally think that the entry fee is a bit too high. But once a year, you can already go!
This Christmas market is really romantic and a bit different than the usual markets. It is also very well secured. You just feel good. But it costs entry fee. The value for money is right. In general, Regensburg is a great city. Always worth a visit.
(Based on Google ratings)